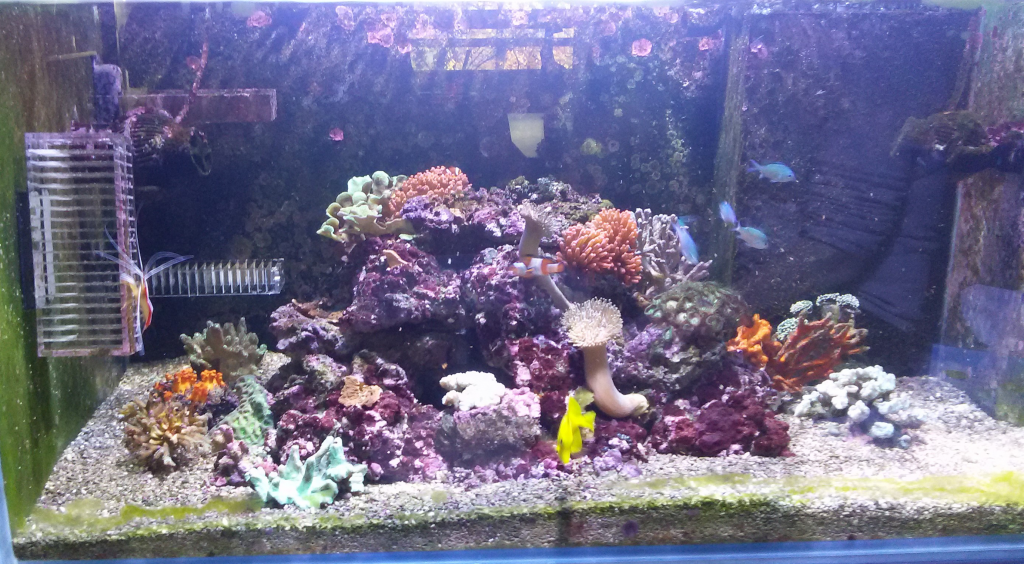 Yesterday, I visited  the laboratory of Prof. Fasshauer at the UNIL – Université de Lausanne. It was an interesting day in Lausanne. While Prof. Fasshauer is specialists in vesicles and SNARE, his wife is working in the field of an extremely tiny animal, Trichoplax adhaerens, a placozoan, which are very simple organisms consisting of only 6 different cell types. I have presented a paper in Current Biology earlier. I was very much interested in Trichoplax and they showed to me a beautifull seawater aquarium where they have among other beautiful animals algae growing on the glass slides (on the left and back site of the tank) and found them eventually full with Trichoplax.
When I will eventually visit again the lab there will a bino with which it will be possible to make pictures. This time I will only show the image from the wikipedia. You can see the cells moving on the petri dish.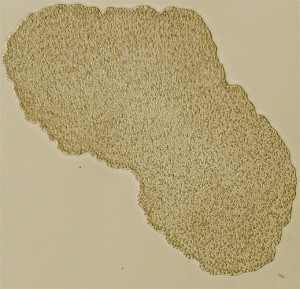 The point is that this animal is one the earliest metazoan we have. There are poriferes, there are choanaflagellates, but that's it, earlier goes not 🙂 . And the group of Prof. Fasshauer found out that they can be stained with antibodies which are specific for neuronal structures they donot have. The studies about this phenomenon will be extended in the future. It is a very exciting project from the point of evolution and of endocrinology, too.  We had a lot of talk about methods and technology.